Urge Congress to support H.R. 4523
Edward Hasbrouck -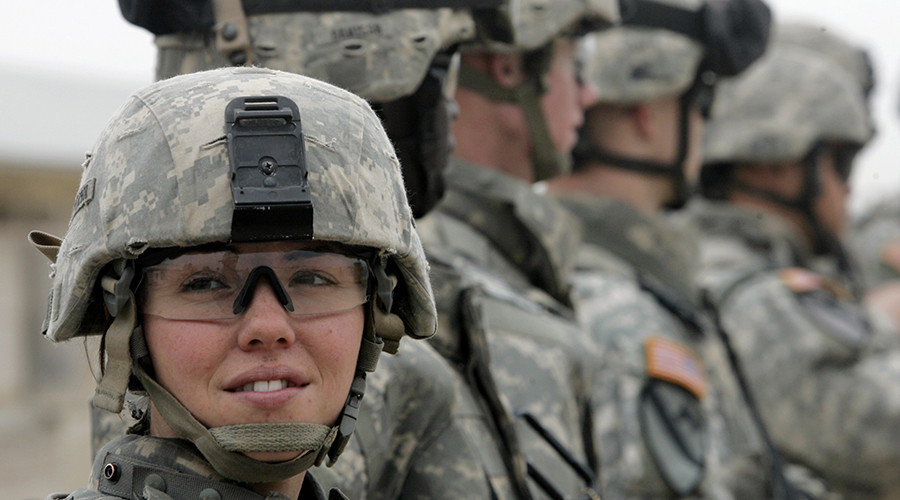 This year, Congress is having its most serious debate about draft registration in decades -- but so far, the debate has ignored the peace movement and the history of the draft, draft registration, and draft resistance.
If we don't speak up, we will miss our best chance to put an end to preparations to reinstate the draft, and to put an end to the fantasy of military planners that the draft is always available as a fallback if the military runs short of troops. Even when the "poverty draft" and the outsourcing of war to civilian contractors obviates the need for a draft, draft registration indoctrinates young people that they have a "duty" to fight.
All male U.S. residents, regardless of citizenship or immigration status, are required to register with the Selective Service System when they turn 18, and notify Selective Service every time they change their address until their 26th birthday. Draft registration is one of the ways that all young men (and possibly soon young women as well) have to interact with the military and think about their relationship to military "service".
The Selective Service System maintains contingency plans for a general "cannon fodder" draft of young men (based on the current list of registrants) and/or a separate Health Care Personnel Delivery System for men and women up to age 44 (based on professional licensing lists in 57 medical and related occupations). These plans could be activated at any time that Congress decides to reinstate either or both forms of a draft.
How to Counter Recruitment and De-Militarize Schools
David Swanson -
U.S. military recruiters are teaching in public school classrooms, making presentations at school career days, coordinating with JROTC units in high schools and middle schools, volunteering as sports coaches and tutors and lunch buddies in high, middle, and elementary schools, showing up in humvees with $9,000 stereos, bringing fifth-graders to military bases for hands-on science instruction, and generally pursuing what they call "total market penetration" and "school ownership."
But counter-recruiters all over the United States are making their own presentations in schools, distributing their own information, picketing recruiting stations, and working through courts and legislatures to reduce military access to students and to prevent military testing or the sharing of test results with the military without students' permission. This struggle for hearts and minds has had major successes and could spread if more follow the counter-recruiters' example.
Why Is My Kindergartner Being Groomed for the Military at School?
Sarah Grey, Truthout | Report

When he got home from Iraq, Hart Viges began sorting through his boyhood toys, looking for some he could pass on to his new baby nephew. He found a stash of G.I. Joes - his old favorites - and the memories came flooding back.
"I thought about giving them to him," he said. But the pressures of a year in a war zone had strengthened Viges' Christian faith, and he told the Army that "if I loved my enemy I couldn't see killing them, for any reason." He left as a conscientious objector. As for the G.I. Joes, "I threw them away instead." Viges had grown up playing dress-up with his father's, grandfather's and uncles' old military uniforms. "What we tell small kids has such a huge effect," he told Truthout. "I didn't want to be the one telling him to dream about the military."
As the mother of a 6-year-old, I know what he means. My partner and I, as longtime antiwar activists, work hard to talk to our daughter about war, violence and peace in age-appropriate ways.
SkoolLive - School Jive - A new, interactive digital invasion of our high schools by corporations and the military
Pat Elder -
For years DOD recruiting commanders have attempted to circumvent student privacy protections that are designed to shield minors from the wholesale transfer of student information from the nation's high schools to the Pentagon's Military Entrance Processing Command.
The DOD markets "career opportunities" through the schools, relying on a variety of methods, from Channel One, a 12-minute, highly commercialized, daily TV program that reaches as many as 5 million children a day, to various posters and announcements touting military service or other schemes like the Career Exploration Program. For the most part, however, these outreach efforts ultimately rely on the schools as a third party from which to extract student data. Until now, the DOD's quest for greater access to children has been somewhat stymied by pesky state and federal laws that regulate the flow of student information from the schools.
Debate: Military recruiting in public schools
Should the military be allowed to recruit in public schools?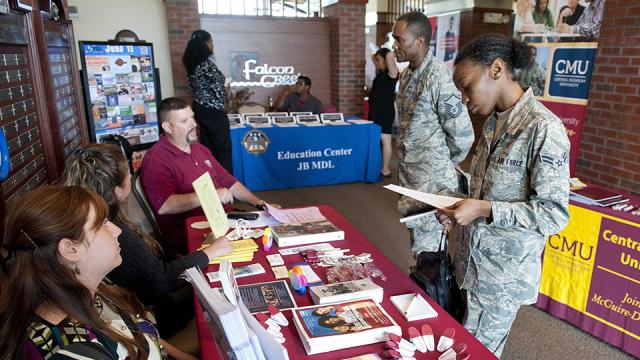 With the USA and its allies involved in 2 major conflicts in recent years, military recruitment has become an important issue. But some parents and teachers have protested about military personnel visiting schools to talk to students about the armed forces. This often happened in the past anyway, but since 2002 the No Child Left Behind Act has meant that US schools which receive government money must allow the military in to talk to students. In the UK between a third and half of all new military recruits are under 18, with many joining after meeting serving personnel at their schools. This has led the British National Union of Teachers to pass a motion in 2008 condemning military recruitment in schools. One of the more common proposals is to ban military recruiting of those that are under 18 (the age at which individuals can join the military usually), which would severely limit the ability of recruiters to operate in high schools.
Subscribe to NNOMY Newsletter
NNOMYnews reports on the growing intrusions by the Department of Defense into our public schools in a campaign to normalize perpetual wars with our youth and to promote the recruitment efforts of the Pentagon.
Donate to NNOMY
Your donation to NNOMY works to balance the military's message in our public schools. Our national network of activists go into schools and inform youth considering military service the risks about military service that recruiters leave out.