Hits: 2146
The US Military, Like Ancient Rome's, Is Trying to Secure a Dying Empire
Mark Karlin | Originally published in Truthout - February 19, 2017
Delving into the underbelly of the US military, longtime antiwar activist Pat Elder reveals how military recruiters are assisted by the Department of Education, the film industry, the video game industry and mainstream media in order to fuel never-ending war -- using the country's most vulnerable young people as fodder. Get the book Military Recruiting in the United States by donating to Truthout now!
Military recruiting is the beast that feeds the US military empire that spans the globe. It is unacceptable that many US schools allow military recruiters extensive access to young people who will become fodder for the Pentagon's acts of war around the world, Pat Elder argues in this interview with Truthout.
Mark Karlin: Is it safe to say that like the Roman Empire, the United States military is the power that futilely tries to secure the US as an empire in its waning days of hegemony?
Pat Elder: Our military, like Rome's, secures a dying empire while accelerating its demise.
The behemoth US military is a cancer on the national body politic. It has led to financial ruin while contributing to the destruction of our cherished constitutional separation of powers. We've become a violent people, addicted to war.
America is witnessing the "grave implications" of the "economic, political and even spiritual" influence of the military-industrial complex President Eisenhower warned us about. A single F-35 fighter jet costs more than the budget of a medium-sized city's school system and the US is building 2,500 of them while the schools crumble.
Our military is a double-edged sword. One side of the blade is the unconscionable use of force to "protect" American investments. Major General Smedley Butler framed it so eloquently: "I spent 33 years and four months in active military service, and during that period I spent most of my time as a high-class muscle man for big business, for Wall Street and the bankers. In short, I was a racketeer, a gangster for capitalism."
Hits: 317
Playing War: How the Military Uses Video Games
A new book unfolds how the "military-entertainment complex" entices soldiers to war and treats them when they return
Hamza Shaban -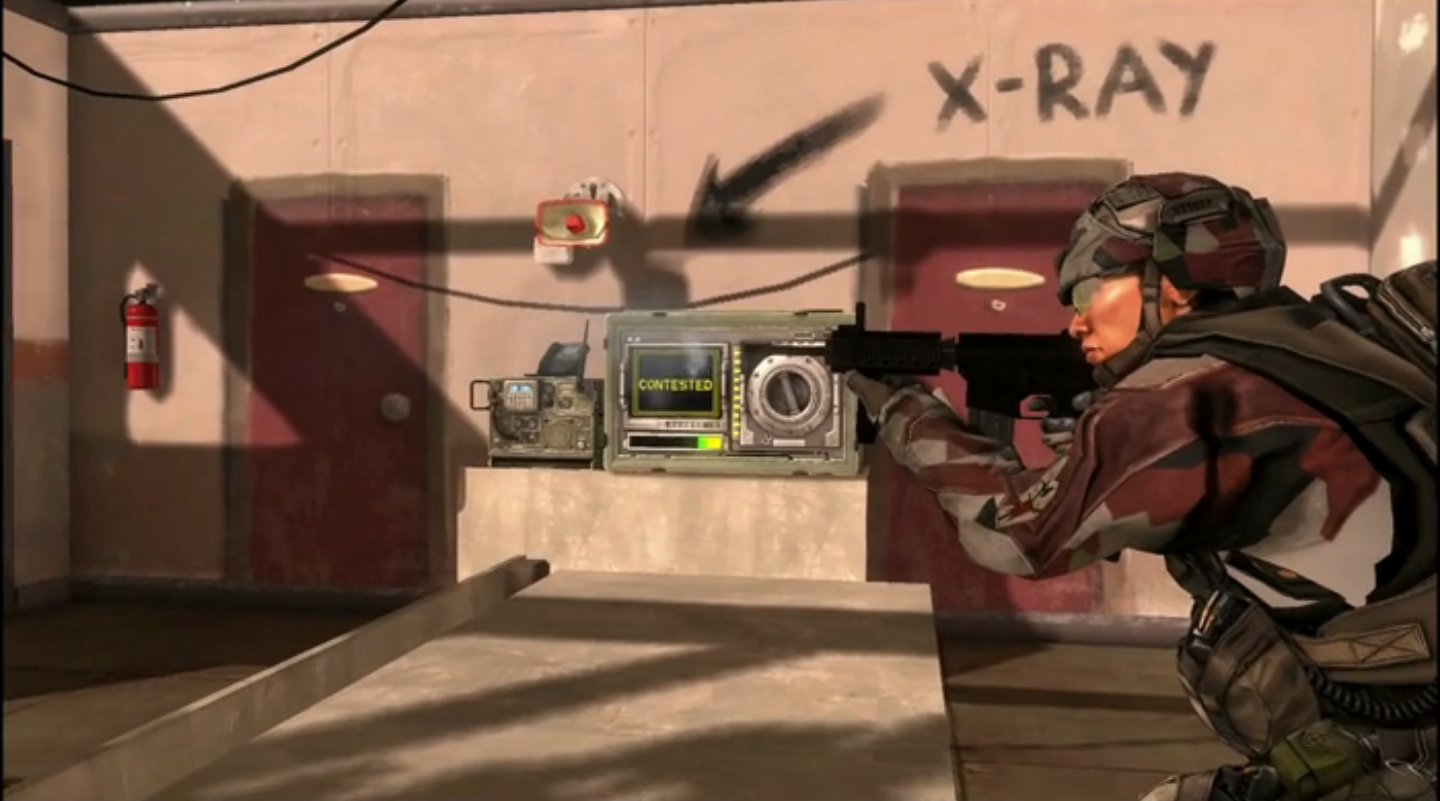 According to popular discourse, video games are either the divine instrument of education's future or the software of Satan himself, provoking young men to carry out all-too-real rampages. Much like discussions surrounding the Internet, debates on video games carry the vague, scattershot chatter that says too much about the medium (e.g. do video games cause violence?) without saying much at all about the particulars of games or gaming conventions (e.g. how can death be given more weight in first person shooters?).
As Atlantic contributor Ian Bogost argues in his book, How to Do Things with Video Games, we've assigned value to games as if they all contain the same logic and agenda. We assume, unfairly, that the entire medium of video games shares inherent properties more important and defining than all the different ways games are applied and played. The way out of this constrained conversation is to bore down into specifics, to tease out various technologies, and to un-generalize the medium. We get such an examination in War Play, Corey Mead's important new study on the U.S. military's official deployment of video games.
A professor of English at Baruch College CUNY, Mead has written a history, a book most interested in the machinations of military game development. But War Play, too, lays a solid foundation from which to launch more critical investigations—into soldier's lives, into computerized combat, and into the most dynamic medium of our time. 
P.W. Singer -
The country of Ghanzia is embroiled in a civil war. As a soldier in America's Army, your job is to do everything from protect U.S. military convoys against AK-47-wielding attackers to sneak up on a mountain observatory where arms dealers are hiding out. It is a tough and dangerous tour of duty that requires dedication, focus, and a bit of luck. Fortunately, if you get hit by a bullet and bleed to death, you can reboot your computer and sign on under a new name.
America's Army is a video game — a "tactical multiplayer first-person shooter" in gaming lingo — that was originally developed by the U.S. military to aid in its recruiting and training, but is now available for anyone to play. Among the most downloaded Internet games of all time, it is perhaps the best known of a vast array of video game-based military training programs and combat simulations whose scope and importance are rapidly changing not just the video-game marketplace, but also the way the U.S. military finds and trains its future warriors and even how the American public interfaces with the wars carried out in its name. For all the attention to the strategic debates of the post-9/11 era, a different sort of transformation has taken place over the last decade — largely escaping public scrutiny, at modest cost relative to the enormous sums spent elsewhere in the Pentagon budget, and with little planning but enormous consequences.
These "games" range from the deadly serious, like programs designed to train soldiers in cultural sensitivity or help veterans overcome the trauma of combat, to the truly outlandish, like a human-sized hamster wheel that makes virtual-reality software feel more realistic. There are even video-game modules that teach soldiers about the perils of sexual harassment. All told, the U.S. military is spending roughly $6 billion each year on its virtual side, embracing the view, as author Tom Chatfield put it, that "games are the 21st century's most serious business."