The National Network Opposing the Militarization of Youth (NNOMY)
Should the military be allowed to recruit in public schools?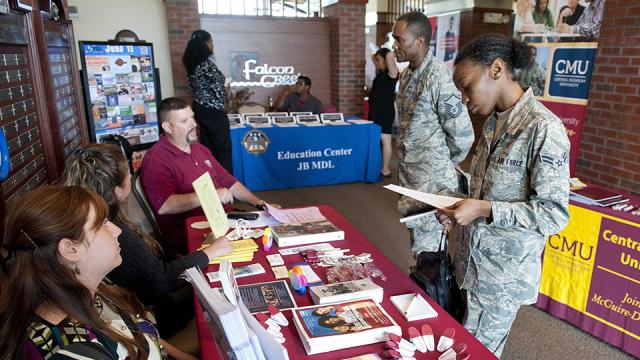 With the USA and its allies involved in 2 major conflicts in recent years, military recruitment has become an important issue. But some parents and teachers have protested about military personnel visiting schools to talk to students about the armed forces. This often happened in the past anyway, but since 2002 the No Child Left Behind Act has meant that US schools which receive government money must allow the military in to talk to students. In the UK between a third and half of all new military recruits are under 18, with many joining after meeting serving personnel at their schools. This has led the British National Union of Teachers to pass a motion in 2008 condemning military recruitment in schools. One of the more common proposals is to ban military recruiting of those that are under 18 (the age at which individuals can join the military usually), which would severely limit the ability of recruiters to operate in high schools.